Alluring Destinations In Vietnam That Must Be On Your Bucket List
From pristine beaches to the receding mountain ridges that seem to be straight out of a storybook, Vietnam is home to numerous alluring destinations. Whether you're looking for a serene ambiance or want to indulge in nature, the country has something to offer everyone. So let's take a look at the top most destinations in Vietnam that you must visit if you're planning a trip to this Southeast Asian country.
Ha Long Bay

Located about one hundred and thirty kilometres east of Hanoi, Ha Long Bay is a dreamy, mystical place in Vietnam. It is renowned for its limestone caves, turquoise blue water, marine cliffs, and impressive biodiversity. You can enjoy here some of the most adventurous water sports activities, such as scuba diving, snorkelling, and kayaking. The best way to experience the beauty of Ha Long Bay is by undertaking Halong Bay cruises that range from top-level to basic.
Hanoi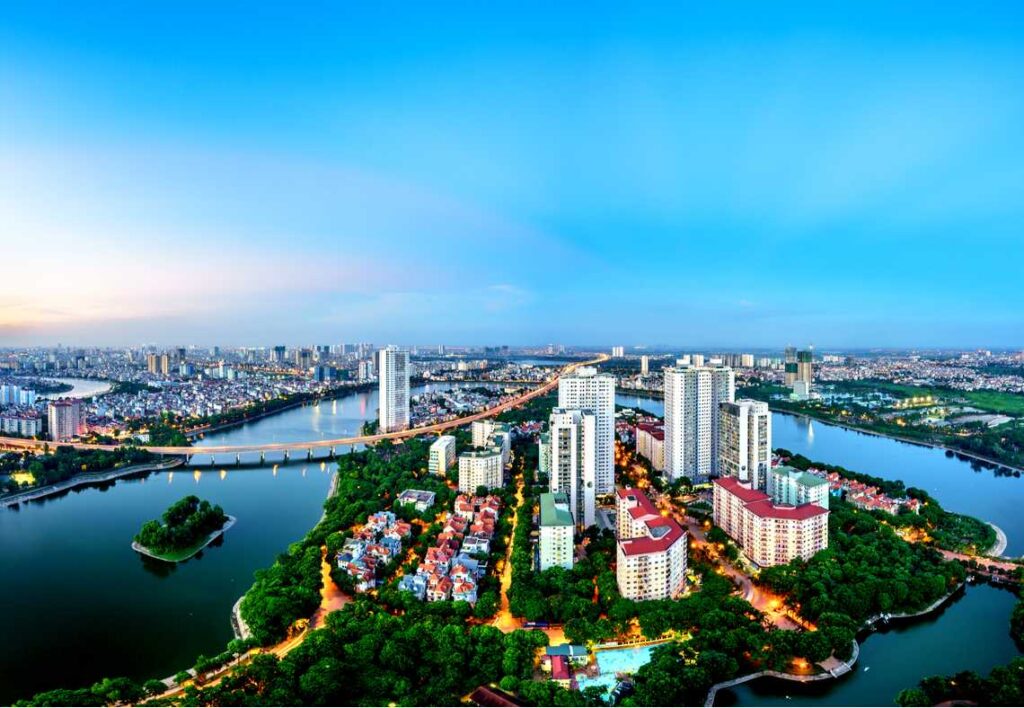 Your trip to Vietnam won't be complete if you don't visit Hanoi. It is the capital of Vietnam, known for its beautiful old quarter, ancient temples, tumultuous history, and mouth-watering street food. Make the most of your time in Hanoi by watching a traditional water puppet show and sipping specialty coffee. You can also take a tour of the Hoa Lo Prison, which is a jail in which American and Vietnamese prisoners were incarcerated. Pay tribute to 'Uncle Ho,' the leader who fought for an independent Vietnam. If you want to experience the nightlife of Hanoi, you can head to Bia Hoi Junction. It has small bars, numerous street food stalls, and shops.
Hoi An

Hoi An is a charismatic old town situated south of Danang along the central coast. The highlight of this town is the bright lanterns that adorn every building. The town is also known for its Chinese temples, historic buildings, heritage houses, and wood-fronted shops. One of the prime attractions of Hoi An is The Japanese Bridge, which was built by the Japanese community in the 1590s to connect with Hoi An's Chinese parts in a better way.
Hue

Hue was once known as the imperial capital of Vietnam. It is split into the old and the modern city by the Perfume River. One of the city's most famous monuments is the Citadel, which was the seat of the Nguyen emperors in the ancient era. It is a complex of beautiful temples, grand palaces, and fortified walls. Another important landmark of the city is the Thien Mu Pagoda, the city's official symbol.
Sapa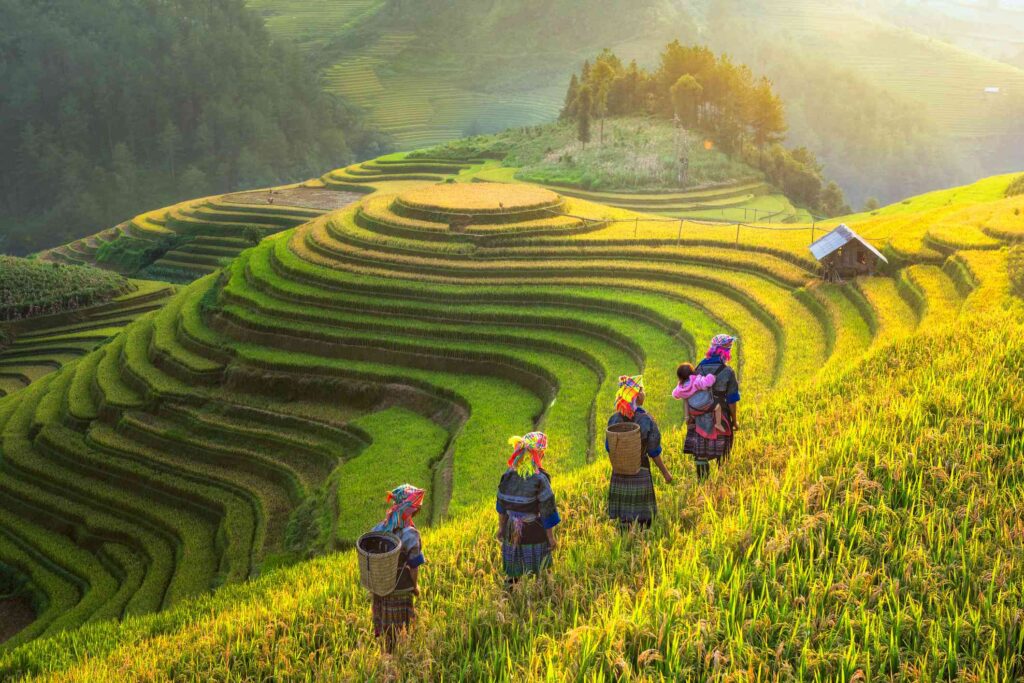 Sapa is a beautiful town situated in the Hoang Lien Son mountains. It is renowned for its breathtaking natural beauty and captivating landscapes. The main highlights of the town are the French colonial sites like the Gothic church, the city hall and the town square. Various ethnic tribes gather in the town to sell local produce and jewelry. You can trek the terraced slopes and hills of this high-altitude mountain town and stay in awe of its awe-inspiring natural landscapes.
Nha Trang

If you're looking for seaside adventure and fun you must visit Nha Trang. It has beautiful beaches and limestone islands. You'll also find here high-rise luxury resorts, hotels and restaurants. If you're coming with kids you can visit Vinpearl Land and Water park that has amazing low to medium intensity rides. At the water park you can enjoy water slides and rain dance. You can also learn about the city's rich history by visiting The sacred Po Nagar Cham towers that were built in the 7th and 12th centuries.